Samsung restart issue Fix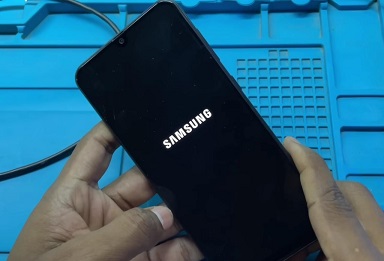 Hello friends my name is Sandip Sarkar and today i will discuss how to fix any Samsung phone restart problem.
first i will discuss reason this problem and then discuss this problem solution.
Samsung phone auto restart reason
Samsung mobile restart problem can be caused by various factors such as software glitches, outdated software, malware or virus infection, hardware issues, and more. Here are some troubleshooting steps that you can try to fix Samsung mobile restart problem:
Remove and reinsert the battery: If your Samsung mobile device has a removable battery, remove the battery, wait for a few seconds, and then reinsert it. This can sometimes fix the restart issue.
Update the software: Make sure your Samsung mobile device is running the latest version of the software. You can check for updates by going to Settings > Software update > Download and install.
Clear cache partition: Clearing the cache partition can sometimes fix the restart problem. To do this, turn off your Samsung mobile device, press and hold the Volume Up, Home, and Power buttons at the same time, and then release them when the Samsung logo appears.
Boot into safe mode: Booting your Samsung mobile device into safe mode can help you determine if any third-party apps are causing the restart issue. To boot into safe mode, press and hold the Power button until the Samsung logo appears, then release it, and immediately press and hold the Volume Down button until the device boots into safe mode.
Factory reset: If none of the above steps work, you may need to perform a factory reset. Before doing this, make sure to backup your important data. To perform a factory reset, go to Settings > General management > Reset > Factory data reset.
Seek professional help: If the restart problem persists after trying the above steps, it may be a hardware problem. In this case, it is recommended to seek professional help from a Samsung service center or authorized technician.
Note: Before trying any of the above steps, make sure to backup your important data to avoid data loss.
At present, this problem is mostly seen in Samsung phones , So today we will discuss here what causes this problem in Samsung phones and what is its solution
This problem is usually caused by phone software or hardware. But in most cases this problem is due to hardware. In this case, you can reset the phone once, I have given below the method of reset how to reset the phone
How to reset Samsung phones
Tap on Apps.
Tap on Settings.
Navigate to the General tab.
Tap on Backup Data and reset.
Tap on Factory data reset.
Tap on Reset device.
Tap on Erase everything.
Your device will restart and begin the Factory Data Reset.
now wait few Mimutes
If the same problem occurs even after resetting the phone then how do you solve this problem?
First open the phone
Clean the motherboard
Check power main switch and Volume Switch
if are damage any switch you must replace the switch
Then check the phone
If after doing all this the problem is still not solved then you need to take another step at the end. And that is CPU and ram Reball, And you can do it by looking at what I discussed earlier about how to do it.
How to reball all Samsung Double decker ic CPU+RAM. More information Search on Youtube Sandip Sarkar Channel