Nokia 105 TA-1203 NO sim Solution
Hello friends today I will discuss with you how you can solve insert sim card problem of nokia 105 . and with this information you can solve the SIM card not supporting problem of many other Nokia keypad phones apart from Nokia 105 model.
Friends, I will first tell you the reason why Nokia keypad phone does not support SIM card, and then I will know the solution to this problem.
insert Sim problem reason
.The reason for this problem is that the phone has been dropped in water at some point or there is carbon build-up on the PCB of the phone
And due to this the supply of SIM connector is disconnected and not SIM card supporting problem occurs.
no Sim Card solution
First open the phone
Then clean the PCB of the mobile well
and then select continuity mode on the multimeter
Then put the red probe of the multimeter on the gnd of the mobile motherboard
And then check the value with black probe of multimeter on all pins of SIM connector
While checking all pin value of sim connector if no pin value is shown then check the supply of that pin once if it is broken you can solve this problem by jumpering it
Below I have given a diagram that you can see to solve your problem.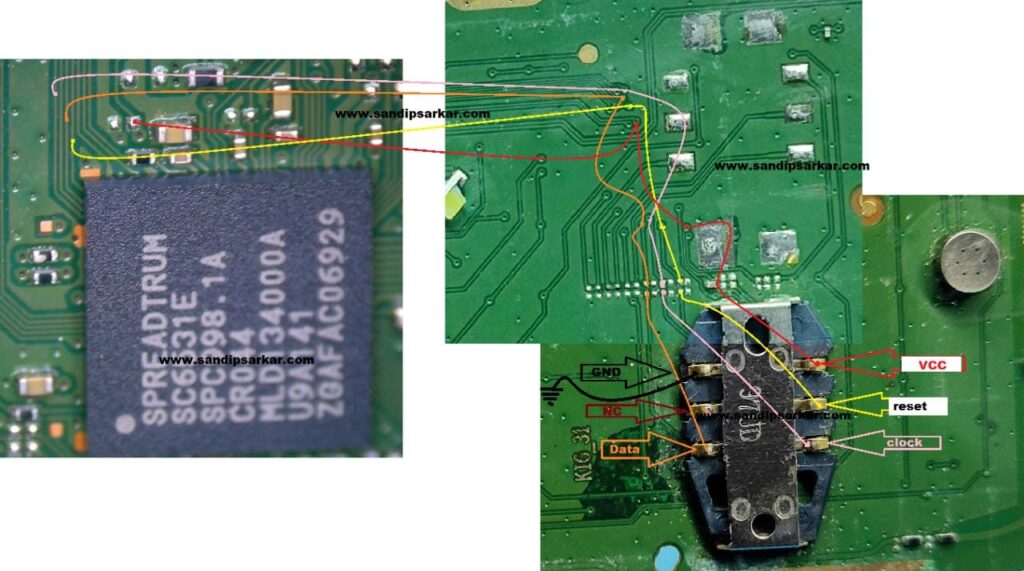 Solution Video
Nokia insert sim