Jio Phone Slowly Power On Hang Problem Solution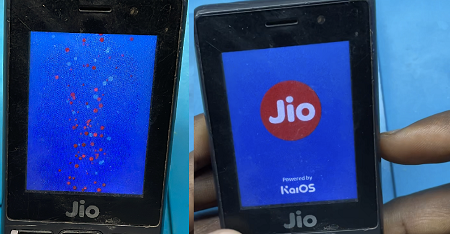 Today we will discuss here how you can troubleshoot this slow startup issue of Jio Phone. First let's know what causes this problem and then know its solution
This problem of Jio phone is usually from software as well as from hardware, I have discussed below what you should do if this phone problem is due to software>First try Hard Reset second Try Hardware
To perform a hard reset on a Jio phone, please follow these steps:
Turn off your Jio phone.
Press and hold the Power key and * key simultaneously.
Release the keys once you see the Jio logo on the screen.
You will see the Recovery Mode menu. Use the Navigation Up and Navigation Down keys to navigate to the "Wipe Data/Factory Reset" option and press the Power key to select it.
Confirm the reset by selecting "Yes" using the Navigation keys and pressing the Power key.
Wait for the reset process to complete, which may take a few minutes.
Once the process is complete, use the Volume keys to navigate to "Reboot System Now" and press the Power key to restart your Jio phone.
Please note that performing a hard reset will erase all data and settings from your Jio phone, so make sure to back up your important data before proceeding.
If your problem is not solved after doing all this then you can try the software update once on the mobile means you try flashing the software.
If your problem doesn't get resolved after software flashing then you will understand that your problem is caused by hardware, And how do you solve this problem I have discussed below with pictures
Jio Hang and slowly power on problem hardware Solution
You can follow the steps detailed below to resolve this issue by hardware
First open the phone and separate the motherboard
Then clean the mobile motherboard well with thinner or PCB cleaner
Then check the phone once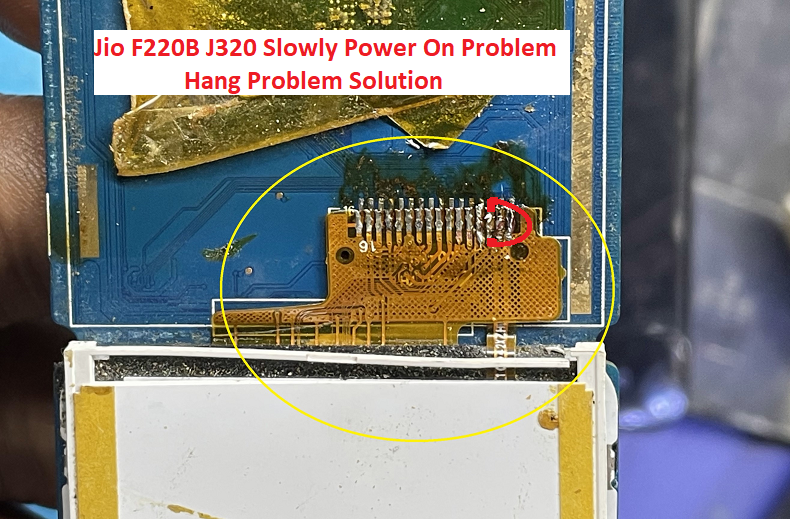 Make a jumper on display pin number 3 and solve your problem